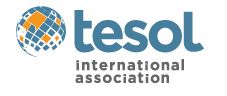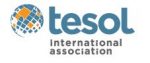 Category
Description
Mission
To advance professional expertise in English language teaching and learning for speakers of other languages worldwide
Credo
Ideals that members believe in as a professional community:
Professionalism in language education
Interaction of research and practice for educational improvement
Accessible, high quality instruction
Respect for diversity, multilingualism and multiculturalism
Respect for individual language rights
Collaboration in a global community
Core Values
Responsiveness: A service orientation enabled by respectful listening and accountability to mission.
Quality: High standards and excellence characteristic of innovation and creativity in an academically rigorous environment.
Collaboration: Cooperation for the common good within a diverse, inclusive, and culturally sensitive global community.
Integrity: Reputation as a trusted resource earned by ethical, honest, fair, and transparent action.
Nondiscrimination Policy
In principle and in practice, TESOL values and seeks diverse and inclusive participation within the field of English language teaching. TESOL promotes involvement and broad access to professional opportunities for all and works to eliminate any kind of discrimination including, but not limited to, language background, race, ethnicity, gender, religion, age, sexual orientation, nationality, disability, appearance, or geographic location.
Send Message to listing owner
No tags for this post.