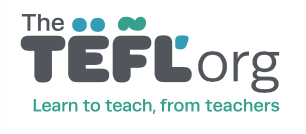 Name
Category
Description
Learn to teach, from teachers
Description
The TEFL Org offer a range of flexible online and virtual classroom courses so you can get TEFL qualified from home, or wherever you are based at the moment. With full tutor support throughout, you will learn how to teach English as a foreign language to all ages and levels of ability. Earn an internationally recognised TEFL qualification on completion of your course and apply for work teaching English abroad and online.


Name
Description
Invest in your future – a better job, a better experience in the classroom, and a better sense of fulfilment as a teacher.
Deeper knowledge about teaching and learning
Constructive feedback on classroom teaching skills
On-going support from a mentor and our community
Flexible scheduling to match your life needs
We keep you up-to-date and engaged in English language teaching and professional development, with fresh opportunities to further your growth in #ELT #TESOL #TEFL #TESL.
At the core of our mission, we believe that all teachers deserve the opportunity to improve themselves and since 2012, over 1100 teachers from almost 100 countries have joined our global webinars, completed our teacher development and Advanced Skills Courses, Advanced Skills Self Study Courses, and collaborated with us in The Teachers' Room.
We share and discuss practical resources, articles and opportunities via the iTDi Facebook page as well as The Teachers' Room, and further welcome both new and seasoned contributors to the monthly iTDi blog.
Name
Description
In the teacher training industry for more than 25 years, ITTT is a leading TEFL and TESOL providers offering a variety of course formats for all needs and preferences. All our courses are internationally accredited and externally validated by prominent organizations in the EFL industry. We would love to guide you along the way from your course application all the way to landing your first teaching job abroad and way beyond, throughout your entire teaching care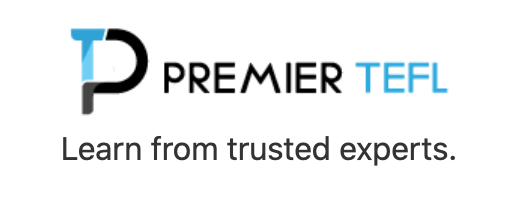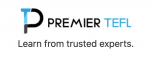 Name
Category
Description
PREMIER TEFL IS ACCREDITED. TRUSTED. RESPECTED
Speak English? Teach it! Online. Abroad. Get TEFL certified & qualify for 1000's of jobs. Our TEFL courses are English Government regulated. Internationally recognized. Employer approved. Lower priced than most. Plus if you want an organized teaching internship abroad – we've got those too.
We're different… Together with our team of academic experts we'll prepare you to teach English with practical and accredited courses. Then you can enjoy lifetime, personal support in your exciting new TEFL career. Not only that, through our network of global employers you'll discover hundreds of job opportunities. Our Level 5 Ofqual regulated TEFL courses guarantee you the highest standard of teacher training which means you'll get the best paid jobs.
Shop around and you'll find that we provide the EXACT level of regulated qualifications as many other TEFL providers. We just do it for less money – often 50% less. We also offer a no-quibble refund if you decide that TEFL isn't for you. Join the 54,000 certified teachers from 89 countries who have taken the leap with us.

Name
Description
TEFL Campus is located in Phuket, Thailand. Accredited, moderated, and licensed, TEFL Campus offers one of the only TESOL certification courses with university-level validation.
In addition to practical EFL training, TEFL Campus also offers lifetime job support, visa and pre-arrival support, safe and comfortable accommodation options, relocation services and much more.
No tags for this post.