---
Dear Teacher,
Have you heard about the iTDi end-of-year sale yet?
Selected courses are 
50% off
!
However...Offer must end on the 31st of December!
Buy now...
Join thousands of teachers from around the world to discover how iTDi can transform your teaching
The quality of instruction is second to none. iTDi is a great place for excellent CPD.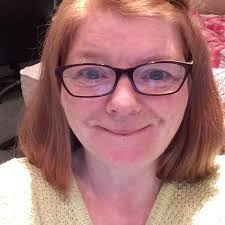 Sue Annan
Channel Islands
It's an honour for me to form part of iTDi and to be able to interact with leading educators from all over the world. This community offers multiple opportunities for professional growth through courses developed by experienced educators, who are also amazing people.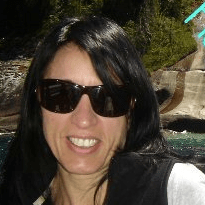 Marisa Pavan
Argentina
Studying with iTDi couldn't be easier, just click on the button below to study at your own pace and in your own time
iTDi courses are presented by the best teachers and teacher-trainers in ELT, today, ensuring you're not left behind on the latest innovations and discoveries in language teaching.
iTDi courses are practical with real-life examples and tips that you can take away and use, from the very first lesson
"Knowledge every teacher should know to make you a better teacher, in only 4 hours"
50% sale courses
Getting Blended Learning Right
In this four-week iTDi Advanced course, you'll learn what blended learning is and isn't, why so many who try to implement a blended approach rarely get it right, what's involved in setting up a blended language learning program. Whether you're a teacher, trainer, manager or principal you'll learn how to build a blended program that's just right for your particular context.
Pete Sharma
50% sale courses
Fluency or Accuracy
What are some useful practical procedures that can increase both fluency and accuracy in teaching of grammar? Of vocabulary?

What is "accurate" language use? Who decides the standards of "accuracy?"
What is the place of the learning of grammar in achieving fluency? of the learning of vocabulary?
What are some useful practical procedures that can increase both fluency and accuracy in the teaching of grammar? Of vocabulary?
Penny Ur & Scott Thornbury
50% sale courses
Teaching Written Essays
Whether they need a student visa to study abroad or they want to get a qualification, more and more young people are taking tests such as the TOEFL iBT or IELTS. If you have students who need to improve their essay writing, this course will offer a wide range of practical, confidence-building ideas for both students and writing instructors.
Steven Herder
50% sale courses
Motivation
Explore the latest theories, discuss classroom implications, and share activities designed to motivate. Building mostly on Future Possible Selves theory and Second Language Identity you'll learn how to create a motivational syllabus, help learners visualize their ideal second language selves, map their journey, and better enjoy the learning experience. Each motivating live session will be grounded in theory, rich in applied practical takeaway value, and good interactive fun.

Jill Hadfield
50% sale courses
Neuro ELT
Neuroscience is changing the world. It is unraveling the mysteries of the very most basic elements of our profession – language, learning, and culture – and yet, because these findings are so new, they have not made much impact on our field yet.
Marc Helgeson, Curtis Kelly, & Joseph Shaules
50% sale courses
Grammar & Vocabulary
Transform the way you teach vocabulary & grammar with John F. Fanselow. Examine and rethink current methods and practices. Generate and explore alternatives. Implement changes and track transformation. In this course you'll work closely with John and classmates from around the world to rethink, renew, and transform your teaching.

John Fanselow
50% sale courses
Don't miss this opportunity, buy now before it's too late...
....Hurry, before time runs out
I've first heard about iTDi in 2012 . It was one of the hardest years in my life. I had just lost my job and could hardly trust people . Then I did a course and from iTDi I started to build up the best PLN on Earth! I met the best colleagues, all educators who are the most amazing and shareable people. I could share with them and learn from them and I still do, The most amazing thing about iTDi is that you not only learn but make real friends. And when you meet them ftf for the first time , it seems you have been friends and met for a lifetime! A great community, great mentors, wonderful courses, webinars, suggestions, forums, everything you need to develop as a person and as a good professional. It's like home : a place you find peace and can trust people. Gratitude is the best word to define this lovely and respectful community!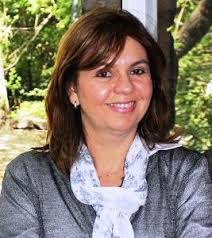 Roseli Serra
Brazil
Don't miss this opportunity, buy now!
100% Satisfaction Guaranteed