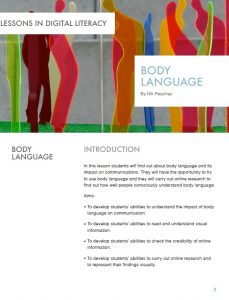 In this lesson students will find out about body language and its impact on communications. They will have the opportunity to try to use body language and they will carry out online research to find out how well people consciously understand body language.
The materials in this plan can be used in different ways. The first three tasks of the plan can be used independently as a simple reading and discussion class.
The last two research tasks can be used independently as follow up tasks or you could use both. These tasks are likely to take longer and could be set as homework, independent study tasks or as projects. Both of these tasks will require internet access.
£1.50
Buy Now