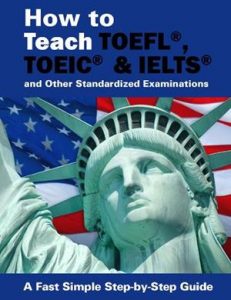 How to Teach TOEFL, IELTS, TOEIC and other Standardized Examinations
Better English Teaching Jobs Await You!
Picture yourself teaching advanced classes for up to double what you are earning now.
Smaller classes, motivated students, no discipline problems . . . WHAT are you waiting for?
This eBook is a fast and easy step-by-step guide to teaching standardized tests that will help your students get admitted to university programs and improve their job prospects.
This book is designed for teachers who have little or no experience teaching the TOEFL, IELTS or TOEIC courses.
$ 4.99
Buy Now