Sign up below for access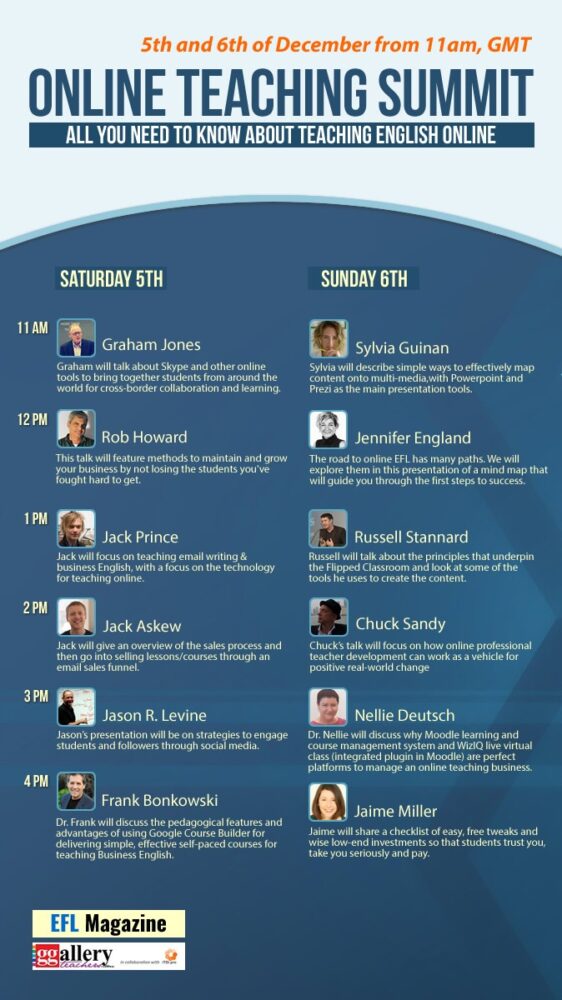 Our presenters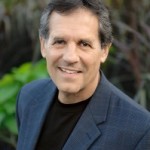 Dr. Frank Bonkowski is an educational writer, English language teacher, and web publisher, specializing in Business English for non-native speakers.He wrote Write Now: Business Writing That Gets Results, a handy reference for freelance consultants, managers, employees and business. He consulted on nine textbook projects, both as course writer and project manager in some cases.He teaches at college level in Montreal, Canada, at Cégep de Saint-Laurent. He's presently focused on creating online learning courses for business English.
Jason R. Levine

Chuck Sandy

During his 30 + years in education Chuck been a classroom teacher, a university professor, an English language program director, a teacher trainer, an editor, and a MOOC coordinator. He has taught courses ranging from rhetoric & poetics to intercultural studies & cross-cultural communication, designed language programs in a variety of settings, and worked with learners of all ages, both face-to-face & online. Along the way he has coauthored several best-selling English language textbooks, led workshops, seminars & retreats for teachers all over the world, and cofounded the International Teacher Development Institute (iTDi)
Jennifer England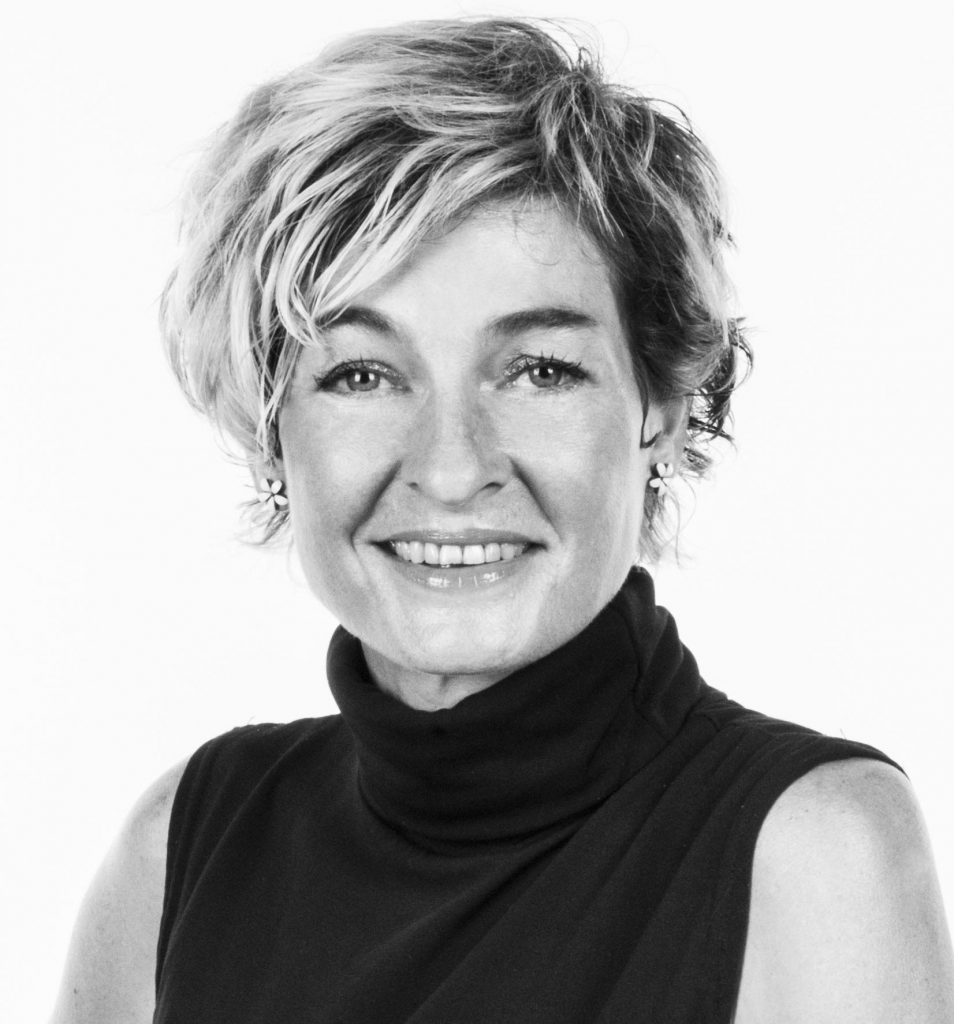 Jennifer England is a Canadian who has been living and teaching English in Spain for close to 20 years. Through her experience, she has come to learn that the missing piece of the English puzzle, for most of her students, is the ability to practice what they have learned, in a safe environment, without fear of failure. Jennifer has recently launched English Laboratory, an innovative online English learning and fluency platform.
Jack Prince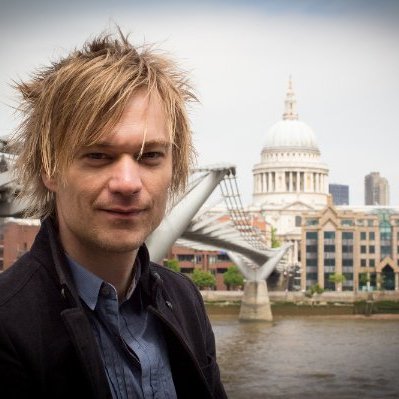 Jack Prince has been working in ELT (UK, Germany, Ecuador, Austria & Italy) for almost two decades as a Business English trainer & coach, materials writer and Cambridge examiner and began teaching online about 13 years ago (he has seen some significant changes in the technology!). He is author and co-developer of the EmailWriter app and also writes the Business English Blog.Currently he is the Business Development and Academic manager at British Study Centres English Online, an online language school.
Nellie Deutsch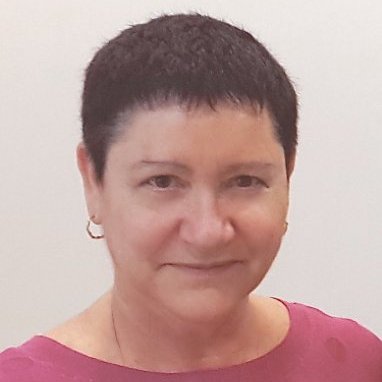 Dr. Nellie Deutsch is the founder of Integrating Technology and Moodle for Teachers (M4T) social learning networks. She organises MOOCs, Moodle training, online conferences, webinars and teaching with technology as a way to learn. She is a blended and e-learning expert and is the author of Instructor Experiences with Implementing Technology in Blended Learning Courses.
Russell Stannard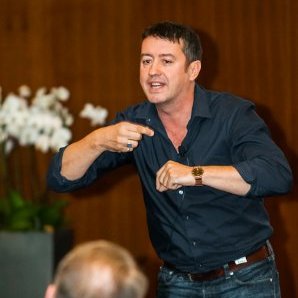 Russell Stannard is the winner of the Times Outstanding Initiative in ICT and the British Council ELTons award. He is the founder of www.teachertrainingvideos.com a website that trains teachers in using technology in their teaching and is visited by more than 300,000 teachers each year.He mainly trains teachers in using technologies such as Adobe Connect, Moodle, Techsmith Camtasia and Google Products. He has built up a world wide reputation as a trainer/consultant in educational technology and has worked with a huge client base.
No tags for this post.