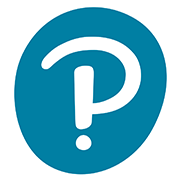 Annual Pearson English Global Teacher Award is open for the 3rd year
Friday 5th October 2018: Pearson English, part of the digital learning company Pearson, went live with its Global Teacher award to celebrate inspirational teachers. The global award, first announced in 2016, will showcase how teachers have inspired their students to dare to learn, as well as hearing about some of the biggest transformations they have witnessed during their students' learning
journey.
Teachers everywhere are inspiring their students as well as being inspired by them, and we want to hear about it. With a growing recognition of the importance of English language skills, the award recognises the crucial role that teachers from all walks of English teaching play.
Entries will be judged by a panel of experts from within the ELT community who will be looking for examples of inspiration and transformation both in and out of the classroom. Five inspiring teachers will each win an all expenses paid trip to the forthcoming IATEFL or TESOL conferences in the UK and US, respectively, where they will enjoy the opportunity to hear the latest pedagogical theories and exchange ideas with fellow professionals from all sectors of the ELT Community.
Teachers can self submit entries or nominate colleagues for the award from now until 4th January 2019 via english.com/teacheraward. The winners will be announced live via Facebook on 25th January 2019.
Pedro Vasconcellos Vice President, Pearson English and Schools Product Marketing said:
'The award is now in its third year and each year it gains more traction across the global ELT community. Everyone remembers a great teacher who inspired them and helped them make progress in their lives. This award is recognising these inspirational teachers- from all walks of life, all around the world- and celebrating them.'
How can I find out more?
Visit english.com/teacheraward for more information on the Pearson English Global Teacher Award.
About Pearson:
Pearson is a global digital learning company with expertise in educational content and assessment, and a range of teaching and learning services powered by technology. Our mission is to help people make progress through access to better learning. We believe that learning opens up opportunities, creating fulfilling careers and better lives. For more, visit www.pearson.com and follow us on Twitter
@Pearson.
Pearson English is a division of Pearson and more than 1.5 million teachers and 33 million students use our English language learning resources and tools each year. We offer dynamic and effective learning solutions to individuals, institutions and corporations in over 150 countries.