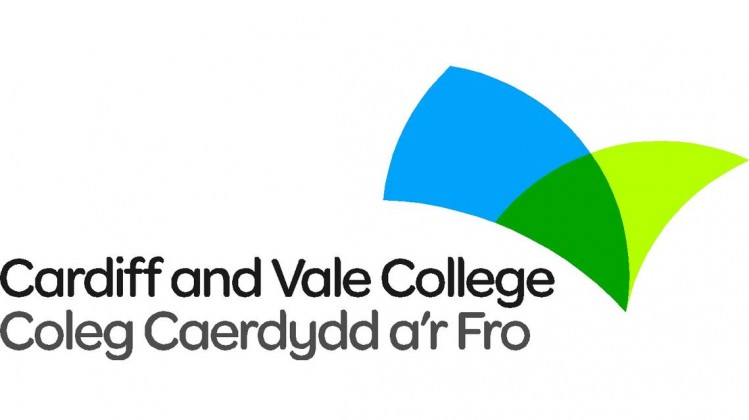 Cardiff and Vale College, working in partnership with Velindre Cancer Centre, has launched the UK's first Health and Cancer Awareness Resource for Black, Asian and Minority Ethnic (BAME) communities.
As the largest provider of English for Speakers of Other Languages (ESOL) courses in Wales, CAVC is well placed to reach out to BAME communities across the Capital Region and beyond. Research has found that people from these communities are less likely to take part in national cancer screening programmes and that there is lower levels of awareness of cancer signs and symptoms.
Funded by Velindre Cancer centre's Charitable Funds Committee, the ESOL+ Health and Cancer Awareness Resource is a series of educational tools for BAME communities which are incorporated into ESOL classes. The resource has been produced by a working group comprising CAVC, Public Health Wales and Velindre Cancer Centre.
The resource aims to address health inequalities among BAME communities in Wales by raising awareness of health matters including healthy eating, cancer prevention and the range of health services available.
The resource has been successfully piloted with classes at Cardiff and Vale College, Adult Learning Wales at the YMCA building in Plasnewydd and BAWSO in Cardiff Bay and it will now be rolled out officially.
The College has integrated the resource into its curriculum and it will be publicised through the Adult Learning Network across Wales and eventually to the ESOL Network across Wales and the UK.
Feedback from the original pilot has been extremely positive. One learner, Mina, said: "I'm impressed that the NHS is a free service here, even when it's a serious illness like cancer and also that many tests are free as well.
"I wish my country would follow the UK system. I found some things difficult to understand, especially names for parts of the body. I got a lot of vocabulary from you – thank you a lot."
Another, Mansor, added: "I enjoyed learning about healthy life information, NHS services, vaccination and cancer symptoms."
Dr Seema Arif, Consultant Oncologist at Velindre Cancer Centre who has led the work said: "It is vital that all citizens in Wales are made aware of the range of health services available, especially cancer screening programmes and cancer treatments.
For BAME communities in particular, cultural barriers have limited them from accessing a range of health services. That's why health education within BAME communities is so important."
"We want to ensure that health education and information is understood and available to everyone and we are extremely grateful to our charity at Velindre and their generous donors who have funded this work."
"We are delighted to be able to launch the 'ESOL+ Health and Cancer Awareness' programme today in partnership with Cardiff and Vale College and Public Health Wales to help address health inequalities in BAME communities across Wales."
Cardiff and Vale College Principal Kay Martin said: "We are delighted to be launching this valuable Health and Cancer Awareness Resource with Velindre Cancer Centre. It is so important that people from BAME communities have full access to information about health services that are available to them.
"The lack of awareness and confidence shown by the ESOL learners at the start of their course illustrates the real need for an initiative such as this and, as a direct result, we have integrated this resource formally into the College's ESOL curriculum."
Cabinet Secretary for Health and Social Services Vaughan Gething said: "Tackling health inequalities is one of the most important challenges we face. This resource will help raise awareness of healthy lifestyles and encourage better take-up of cancer screening among Black, Asian and Minority Ethnic communities in Wales.
"This is a great example of different organisations working together to ensure everyone in Wales has a fair opportunity to live a healthy and fulfilling life."