by Suzana Poljak
At the very beginning of an Erasmus+ programme, teachers in the Primary School, Juraj Dobrila in Rovinj in Croatia were given an opportunity to widen their horizons by undertaking various projects.
A few of our teachers decided to go and do some job shadowing in various countries as a way of developing their skills and comparing teaching practices.
One English teacher decided to go to the Italian region of Puglia where she spent two weeks in the Istituto I Polo in Leverano, Lecce. It was interesting to compare the ways of teaching, to present Croatia to Italian students and to reply to many questions. She also organised a skype call with her own students. It was useful to gain working experience with the colleagues there and to talk about possible cooperation.
Two primary teachers spent a week in Slovenia and came back with a lot of good impressions and one primary teacher who was interested in Montessori school, spent two weeks in Como, Italy to pick up as many ideas as possible.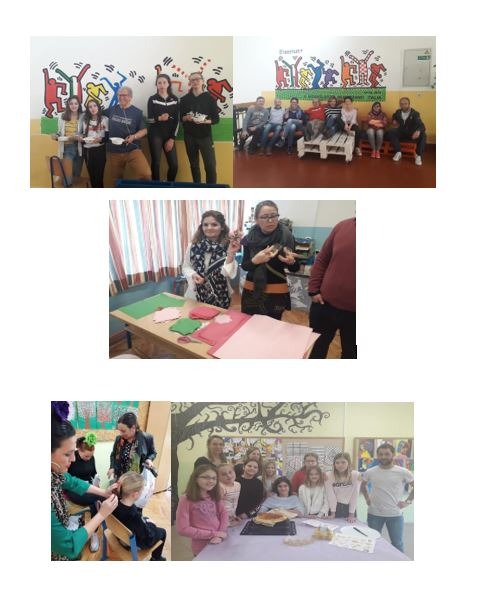 Following our trips, there was a group of teachers who felt they could show and share some experiences and teaching methods in our own school and so far we have hosted four groups of teachers from France, Spain and Italy. The teachers have attended a lot of lessons (according to their interests and needs), given presentations on their own schools, cities and countries, taught our students to prepare one typical dish and done a lot of cultural activities. They visited other schools and a kindergarten in our town and in their free time they visited other places in our region. The participants' feedback is very positive and encouraging. It is nice to hear that your school is good and that it is possible to learn from us. It is also nice to see that all work done at school has good results and that we can share good examples of practice.
On the other side, the benefits for us are numerous. The atmosphere in school has become different, more colleagues have been involved, students have become open towards different cultures and languages, and the visit of European teachers has been good for our town and community. There has been more cooperation between schools and other institutions. We hope to do even more job shadowing in the future and enrich our lives with cultural exchanges.